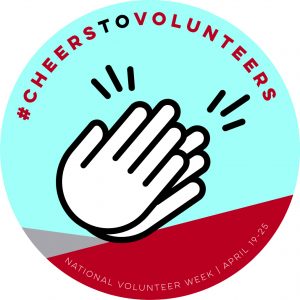 This National Volunteers Week, roughly 13 million Canadians deserve our coast-to-coast-to-coast applause for their dedication and generosity. Their selfless giving of time and energy impacts every community, and millions of lives nationwide.
In honour of National Volunteers Week, we wanted to share some photos and stories of how our volunteers have made an impact right here at home. We simply couldn't do all we do to improve our hospitals and health centres without them.
Dialysis Dash 2019: $70,000 for Dialysis Centres
On a single rainy Saturday in July, this fine crew helped us raise $70,000 at our Dialysis Dash event. Proceeds went towards dialysis treatment centres, right here at home. Those who need dialysis, need a treatment 3 times a week. Each session takes 4 hours. We are proud to be continuously improving the dialysis treatment experience of patients in our province.
Row 4 Heart 2020: $154,000 for Cardiac Care.
In February, Capital Automotive on Kenmount Road were kind enough to clear out their dealership to host our Row4Heart event. Together, with the help of the volunteers in the photo below, and plenty of others, we raised a record-breaking $154,000 to improve the cardiac care recovery unit at the Health Sciences Centre.
At Breakfast with Santa, Some of Our Major Donors Become Our Volunteers
One of our favourite volunteer-driven events is Breakfast with Santa, because some of our major donors become volunteers for a day. Together, we serve breakfast to the staff at our health centres in St. John's. Check out these pics of Johnson Insurance, Verafin, McInnes Cooper, RBC, and Newfoundland Power rolling up their sleeves to help us. All proceeds funded Christmas gifts and comfort items for residents in our long-term care facilities.
Bell Telecom Pioneers Helped Us Bring Comfort to Recovering Cardiac Care Patients
Many hands make light work, especially when those hands are knitting hundreds of cardiac surgery recovery pillows! The stitches and incision left behind after a cardiac surgery can be very tender. These pillows are specially designed to provide comfort to cardiac care patients. For example, to reduce pressure on their wound, they can hug these pillows against their chest when they have to cough or sneeze, or use them as a barrier against things like a seatbelt.
Eleganza Raised a Whopping $418,000 for Cardiac Care
Back in the Fall, the stars of Broadway's Come from Away Play performed for us at our annual Eleganza Fundraiser. Behind the scenes, our super star volunteers from the Centre for Nursing Studies (and a handful of other volunteers) helped us run the busy, bustling evening without a hitch. Meanwhile, staff from BMW were our valets for the evening. The $418,000 we raised helped the cardiac care program at the Health Sciences purchase some innovative new equipment that will allow our doctors to perform less invasive cardiac procedures on many patients here at home.
The Volunteer Work of Our Hospital Auxiliaries Is Worth Literal Millions
The volunteer work of the General Hospital Auxiliary at the Health Sciences Centre, the Waterford Hospital Auxiliary, and the St. Clare's Mercy Auxiliary has generated millions of dollars towards improvements at their hospitals, largely through their gift shop sales in the hospitals they operate out of. Pictured below are the ladies from the Waterford Hospital Auxiliary.
---
Become a Health Care Foundation Volunteer!
These are just a few examples of how our volunteers help us do more than we could do alone for hopsitals and health centres, right here at home. If you are interested in becoming a volunteer yourself, read more here: https://healthcarefoundation.ca/donate/volunteer-opportunities/